Above: Art from the People's Climate March- banners designed by Seth Tobocman, Performance from NYBike Dance with SEP organizers, Monica Hunken and Kim Fraczek, Art from Jane's Walk immersive protest art against Spectra Pipeline at the Whitney Museum, Performance of "Outside the World" created by Monica Hunken, at SEP Displacement event about climate change and the refugee crisis, Flashmob protest by SEP members against CitiBank's investments in the Dakota Access Pipeline, Kim Fraczek's OffShore Wind Cantastoria at People Power Planet Party, Art for protest at Goldman Sachs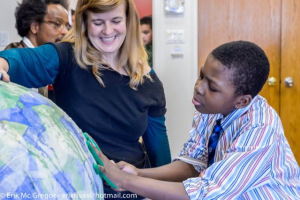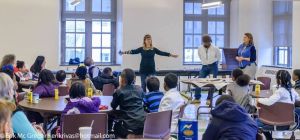 Above: Art build for Earth Day with congregants at Riverside Church, NYC.
Above: Over the course of a weekend, dozens of advocates came together in Washington, DC to paint a 50-foot banner called "The United States of Fracking," that has since traveled the country to be used at actions in each of the 38 states currently battling fracking and shale gas infrastructure.
Above: Community members in Long Beach, NY made giant North Atlantic Right Whales for a beach march to raise awareness of the danger of Port Ambrose LNG.
Above: Action for Governor Cuomo to say NO to LNG and YES to Renewables!
Additionally, we know getting the word OUT is a big part of all of our work. More people will read our message if it is designed with an attractive, eye-catching image. We have made hundred of flyers, postcards, and social media memes to promote events throughout the entire region. Here is a small sample: